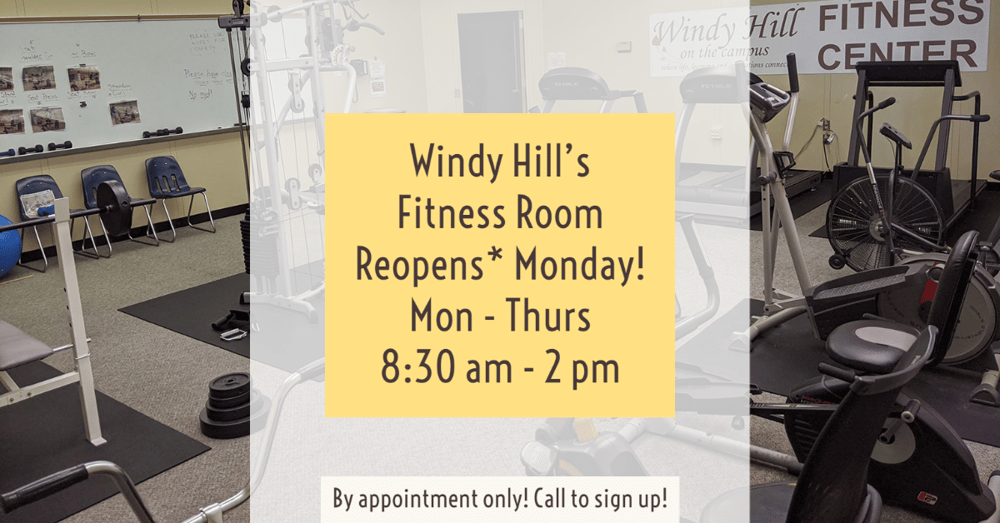 In-person Fitness Classes
---
Walking Club
Mon, Wed & Fri - 8 am
Ring bell and enter through front entrance
*Walking Club will begin meeting at 9 am starting Friday, April 2nd.

Fitness Room
By appt only
Mon - Thurs
8:30 am - 10 am
11:30 am - 2 pm
---
Virtual & Limited In-person Fitness Programs
*To sign up for in-person classes, register online on Copilot's website or call Nancy.
In-person Safety Guidelines:
-Masks must be worn covering the nose and mouth
-Members must preregister for classes; no walk-ins will be allowed
-Bathroom use will be limited to 3 members inside the restroom at a time
-Members must sanitize equipment used prior to class and after class
-Upon class completion, members will sanitize their equipment and promptly exit through the marked exit doors
-No congregating and socializing following classes will be permitted, for the safety of everyone

We look forward to seeing your faces at the center!
We have missed you!
Lori DePorter
Mon, Wed, Fri - 9:30 am
Zoom Link
*Fridays allowing up to 8 members
in-person
Chair Exercise
Risa Anderson
Mon at 10 am
& Wed - 12:30 pm
Facebook Live​​​​​​​
*Allowing up to 20 members in-person


Silver Sneakers Classic
Tracy Schuman
Tues & Thurs - 9 am
Zoom Link
*Allowing up to 20 members in-person
Tap Dance
Charlee Zamudio - Fidler
Fridays - 10 am
Contact Charlee for more information​​​​​​​
Classes are held at the YARD Dance Studio in Spring Grove, PA
Basketball
WH & Parks & Rec
Basketball is back!
Mondays and Wednesdays from 8:30 am - 10 am will be no games, open gym for free

Mondays and Wednesdays
10 am - 12 pm - Game Play $3 per person paid to Parks & Rec.​​​​​​​
Pickleball
WH & Parks & Rec
Pickleball is back too!
Tuesdays and Thursdays at 1 pm for $3 per person.

Also available Tuesdays from 10 am - noon for $3 per person.